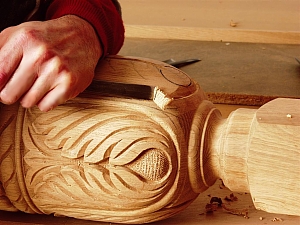 Newel posts and finials.
A study shows that people love carved newel posts, original staircases and sometimes the quality of woods such as mahogany and oak. No matter how expensive a new house, you won't find that kind of quality. This is what motivates me to keep carving unique pieces that will adorn your staircases and add value to your house.
If you have a builder's standard ("boring") staircase just replacing few newel posts and/or handrail can make wonders and bring life to your home,
Scroll through my pictures or give me your idea and I will carve some unique pieces especially for you.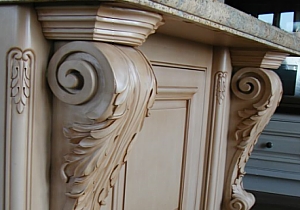 Corbels and brackets.
Building an arch, a decorative shelve, bar or simply looking for a way to adorn your kitchen hood or island? Search my wide selection of decorative corbels and brackets and I'm sure you will find what you need. If you can't find what you like I will be happy to carve a custom corbels for you. Any size, any shape, style and decor. Hand-carved corbels are a popular way to provide space by replacing doorways with "corbelled arches" - and a cost-effective way to add period style and personality to a room, window treatment, doorway and even to furniture.
Find a corbel...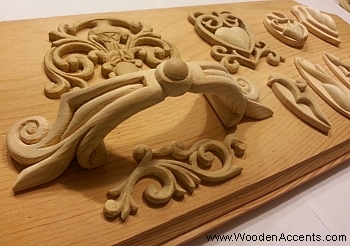 Decorative handles and accents.
Have you ever experienced disappointment while shopping for new handles for your cabinets or furniture? I heard from many clients of mine that they couldn't find anything unique or original enough to spruce up their kitchen or bathroom cabinets. If you're like me and looking for those one of a kind accents for your home then I'm here to help you. I love originality and love to design new things. I can carve simple and elegant handles for your cabinets that no one can find in a store or one of a kind unique handles for your furniture, wine cellar door or even entry door.
Find a handle...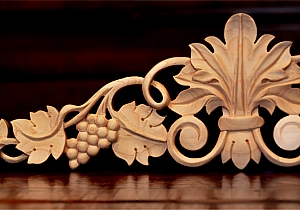 Furniture onlays.
These are hand carved appliques for furniture that can be incorporated into the structure of the piece - for example in carved ball and claw feet with the acanthus decoration on the knee - or fretted out with the floral swag and acanthus scroll. Rosettes are also a major component of ornament on furniture. You can turn any woodworking project from plain to ornate with these incredibly detailed wood appliques. This is the easiest, most beautiful way to dress up your cabinets, mantle, or other furniture pieces. My appliques are sold unfinished, allowing you to paint, stain, or seal the wood to match whatever you are attaching it to.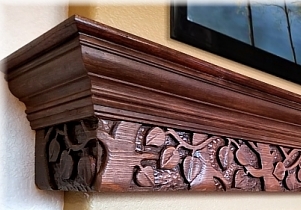 Hand carved fireplace mantels.
Wood mantels bring warmth to a room with or without a crackling fire. The fireplace was long ago rendered obsolete as a primary home heating source, yet it remains a favorite gathering place. A beautifully crafted mantel is more than just a shelf on which to display prized possessions and can easily become a conversation piece. If you are looking for a unique, original wooden mantel you came to the right place. We specialize custom-designed and intricately carved fireplace mantels.
Find a mantel...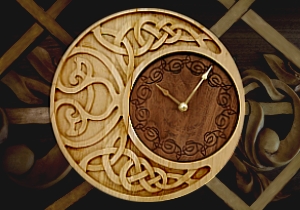 Custom wall art.
Wooden Accents offers a variety of wall hangings to suit many tastes and styles. You will find a wide variety of indoor and outdoor wall decor, wood wall decor, tree wall sculptures and wooden wall art to usher the natural world into your home.
From sinuous wood sculpture to elegant wooden clocks, wood wall art melds the rich natural beauty of wood with the creativity of the artist.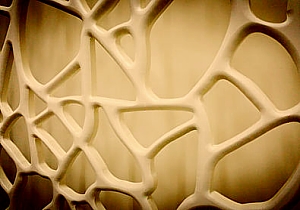 Grille panels.
Grille panels widely use as room dividers become more and more popular, because they are the cool way to segment a big room and organize several independent areas. For example you could make a home office for two people or separate a dining area from living room using them. Grille panel offers awesome room dividers which are created specially for modern room interiors. These divider panels are made of MDF material or wood. They are available in different shapes and various colors, which perfectly fit to modern interior design.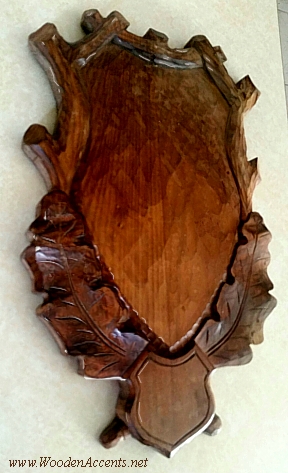 Trophy boards.
My inspiration to carve decorative trophy boards came form my father who was carving them to the order for his fiends who were avid hunters. As a kid I loved to watch my dad to carve. Sometimes he would also carve replicas of deer antlers out of wood. At home I got just a few pieces of his work.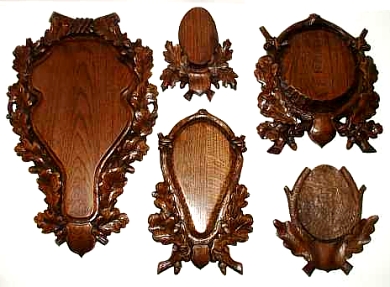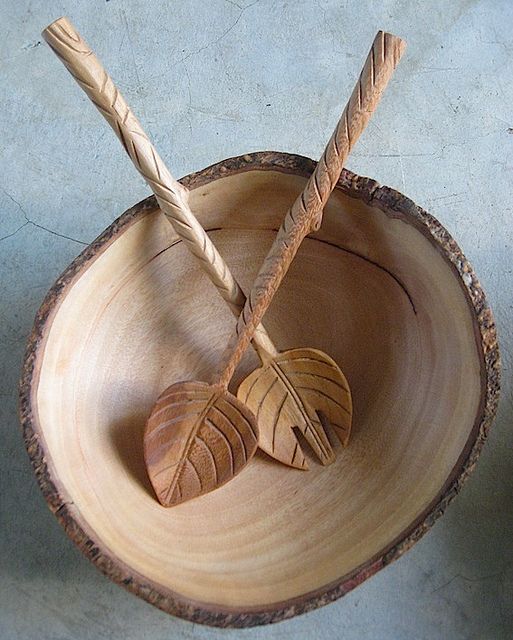 Cutting boards, wooden spoons and bowls.
From slicing vegetables to carving meat, you're always going to need a kitchen cutting board to make meals. A perfect addition to your kitchen, or your friend's kitchen, could be a personalized cutting board with a family name on it. When it's a kitchen and dining accessory that is almost always used to prepare meals - why not make it decorative, or seasonal like a Thanksgiving Cutting Board.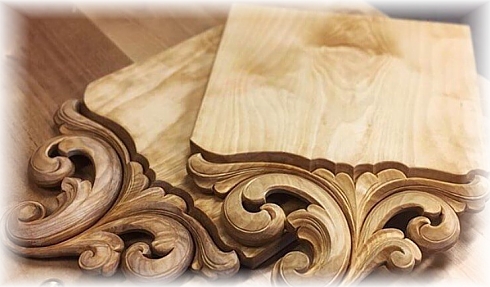 Carved wood tiles.
Tiles can have a wide variety of applications. They can be used when building a custom piece of furniture, wall paneling, ceilings tiles or simply hung of a wall as a decoration. They can be painted of stained and come in a wide selection of sizes and types of wood.

Custom details, rosettes, ornament built into homes and other buildings are gifts one generation leaves for those that follow. It is a pleasure to help clients realize in hand carved wood whatever they imagine. I work from photographs from books, magazines, or life... if there is a carved detail or image you have always wished you could own, please send me the photo and the size you want, and let's get it done! I work from sketches, photos, models, restoration photos... there is no "typical" in the art of carving as a professional. Clients and projects come in all shapes and sizes, and I am always happy to welcome every one. Ornamental details can be any scale, from custom cast bronze kitchen cupboard handles to elaborate window dressing - the imagination is the limit. If there is something you saw in a movie once and have always wanted one. Perfect. Let me know!

Don't hesitate to contact me to talk about any custom work. I will return your email or call the same day so we can discuss the project. I'm always ready tackle another commissioned work.

Darek
Dear guest don't forget to grab my 10% discount coupon for all types of wood carving
and furniture repair projects! Valid in Colorado Springs, Monument, Castle Rock, Castle Pines, Denver, Black Forest, Falcon, Fountain, Manitou Springs, Old Colorado City, also military discounts, senior discount.

Call to schedule a FREE on site estimate!

719-432-9547


Copyright 2005 - . Wooden Accents - All rights reserved


custom wood carving, wooden furniture onlays, wooden jewelry, woodwork in Colorado Springs, wood carving in Colorado Springs, wood sculptures, wood carved door panels, woodworkers in Colorado, artist in Colorado, Polish artist in Colorado Springs. Wooden furniture, furniture restoration and repair in Colorado Springs, handmade wooden cabinet handles, wooden knobs, hand carved wooden corbels in Colorado Springs, hand carved wooden newel posts and balusters in Colorado. Decorative wall panels hand carved in Colorado Springs by Polish artist Darek Sokol. Wooden decorations handmade in Colorado Springs, wood and natural wall decor, wooden furniture refinishing in Colorado Springs, wooden sculpture repair in Colorado Springs. Wooden Accents offers furniture repair, refinishing, restoration, and reproductions of modern and antique styles. Fine custom furniture and cabinetry, fireplace mantels, doors, and architectural detailing. Hand carved wood signs for business and residential. Exceptional custom hand carved religious and secular wood sculpture and expert custom hand carving. Traditional hand woodcarver specializing in restoration and custom wood carving in Colorado Springs. Alongside my training and experience in mural painting I have developed and transferred my skills to working in wood. These projects are varied and include relief carving, lettercutting and three dimensional work for casting. I enjoy and experience the versatility that working with my carving skills in wood allows. I very much welcome inquiries for commissions in woodcarving. My experience includes commissioned memorials, house signs, inscription and conservation of architectural carvings. Wooden Accents offers custom wood carving, wooden furniture onlays, wooden sculptures, wood carved door panels, wooden corbels and fireplace mantels, woodwork in Colorado Springs, wood carving in Colorado Springs, wooden finials, wooden newel posts and balusters. Built-in custom architectural elements, such as columns and door surrounds, give an old world feel to modern construction. Study older buildings and you will notice these elegant details and how they enrich the environment. We create custom architectural elements such as columns, door surrounds, cornices, and corbels, beams, vigas, trusses, railings, stair risers and newel posts, moldings and wainscoting, all of which add distinction to your abode. In crafting custom mantels and elements, we use vintage wood and architectural antiques, such as carved columns and corbels, salvaged tin panels, reclaimed barn wood and beams and antique doors. From rough hewn to elegant, large or small, Wooden Accents' custom mantels and fireplace surrounds create a unique focal point for your living areas. Our custom fireplace mantels are crafted with antique and reclaimed material to suit each room and your sense of style, whether in the great room or a cozy bedroom. Look at a building from the turn of the century and the architectural details are extraordinary by today's standards: fireplace surrounds, crown moulding, wainscoting, door and window surrounds, trusses, beams, columns, corbels, ceiling panels and stair risers, just to name a few. Wooden Accents excels at designing and incorporating custom architectural elements for an exceptional home.