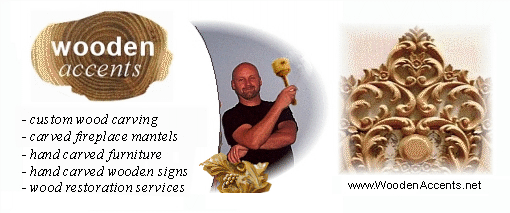 A Few Facts About Me











I'm a father of one and step father of five and live with my family in Colorado Springs, CO.
I was born, raised and went to schools in Poland.
In 1999 I have moved to the US to look for "a better future" :)
In Chicago I took some courses on business management as well as art history.
I moved to AZ and for 2 years was soaking up the sun while painting murals and faux finishing.
In Europe, through my college years I loved classical art and been admiring Roman sculpture and architecture.
In Arizona and New Mexico I discovered and fell in love with Southwestern style and design.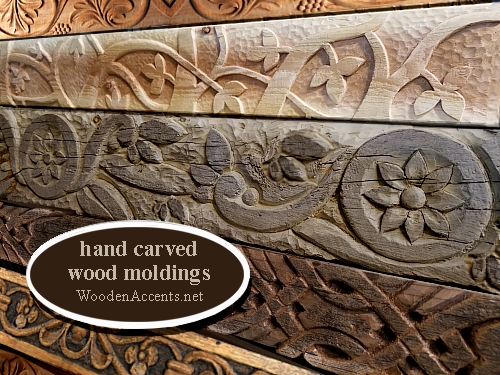 I have a great appreciation for art, beauty and good craftsmanship.
I love variety in my work and because already a long time ago I realized that I need
to love my work to get up happy every morning ... I carve in wood.
And when I'm tired of carving wood - I paint murals.
When I'm tired of painting murals - I paint on canvas.
When I'm tired of painting - I create something.
When I'm tired of creating something - I play with clay and plaster.
When I'm tired of playing with plaster - I start drawing.
When I'm tired of drawing - I repair and refinish furniture and antiques.
And list goes on and on...

I simply decided to love my work because only then I can put my whole heart into it
and create something of a value.

- Darek Sokol



I just finished some wooden stars for Christmas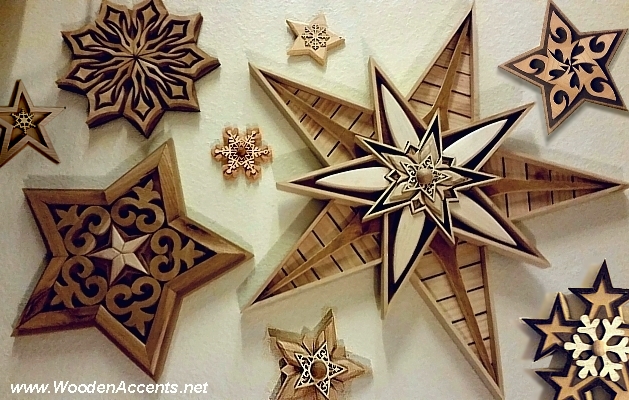 I love wood! Isn't it a beautiful piece of art?
A rotten tree trunk we stumbled upon somewhere in Albuquerque, NM
It doesn't need anything else, it is a masterpiece by itself speaking about the Creator.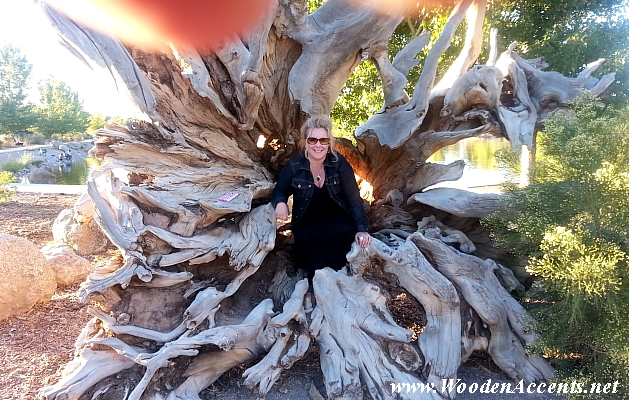 Sometimes I do simple stuff - like staining wooden kitchen hood...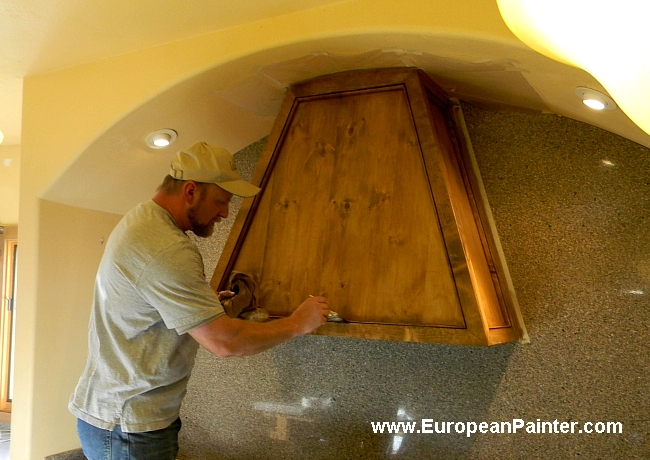 ... and some other times little more advanced and complicated - like carving some massive corbels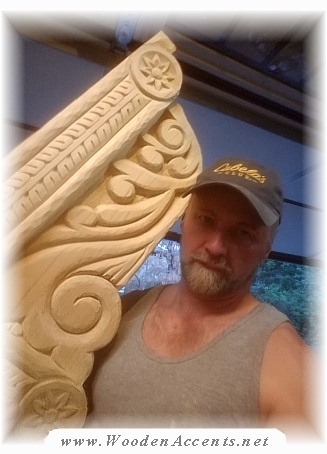 There's something in corbels. Some charm from the past. I love making corbels. And always had to have a few in my space, either as a little shelf or support for a ceiling beams.

Wood corbels can be added to cabinetry or furniture anywhere in the home. Lately they've become especially popular in the kitchen. Many of us prefer to do our entertaining in our kitchen, and they have increasingly become the focal point of the home. Many homeowners want their kitchen to be more than just a functional space - they want a graceful, elegant gathering area that reflects their own tastes and personal styles.

That can be easily achieved with the eye-catching touches that only decorative corbels can provide. One popular application is to put them on the corner of kitchen islands, using large corbels that extend to the floor to bear the weight of the counter top. Medium-sized corbels can also be used to support countertop overhangs, while small corbels can be found under the oven hood above the stove. No matter what the size of the kitchen, carved corbels make great decorative accents.

here are some big corbels for a Spanish hacienda
For more corbels go to Corbel page



Here are various carvings sitting in my shop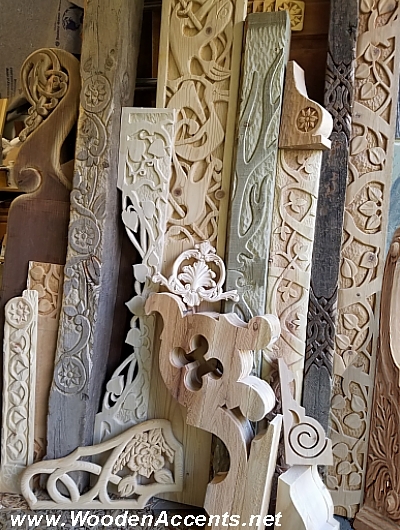 I also offer wooden furniture restoration and refinishing services in Colorado Springs,
Monument, Castle Rock and all towns in 60 mile radius off Colorado Springs, CO.
So, if you live anywhere near and need a piece of furniture repaired and restored, please let me know.




Dear guest don't forget to grab my 10% discount coupon for all types of wood carving
and furniture repair projects! Valid in Colorado Springs, Monument, Castle Rock, Castle Pines, Denver, Black Forest, Falcon, Fountain, Manitou Springs, Old Colorado City, also military discounts, senior discount.

Call to schedule a FREE on site estimate!

719-432-9547